Ryan Wells Bail Bonds in Jacksonville Florida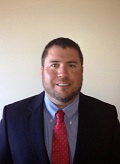 Ryan Wells Bail Bonds is located in Jacksonville Florida.  We service all of Duval, Clay, St Johns, and Nassau Counties.  Our agents are fully licensed and are ready to assist you.  We know this is process is probably foreign to you and that is why we will explain every step of the process to you. 

If you need information on how the bail process works, you've come to the right place. Our web site has all the information you will need to inform yourself about the process.  To make it easy, if you have questions or need service right away, just call our office.


The Process:
First Things First


when someone is arrested, they are booked into the jail.  Once booked in, we can know what the bond will be.  Most misdemeanors will carry a bond immediately.  Most felony charges will have to wait and have the first appearance judge set the bond.


If there's a bond set, we can get started on the required paperwork necessary to get the defendant released.  You also can pay the jail the full amount of the bail and have them released also.  However, you will then be responsible to pay all court cost, fines and restitution owed.

Cost

The state filed rate for bail bonds in Florida is 10% of the bond amount with a minimum of $100 per charge.  This is a fixed rate with the Florida Department of Financial Services and cannot be negotiated.
Collateral

Most times collateral is not needed.  An indemnity agreement and promissory note is all that would be required.  Larger bonds may need to be collateralized with either cash, real estate, or other things of value.
Ready to bail someone out, call us now.  You will not need to come into the office to complete the required paperwork.  This can now be done over the phone.


We will need the following information about the defendant

Detainee's Full Name
Detainee's Date & Year of birth
Location of arrest
Nature of arrest
Amount of Bail
Criminal History


Once paperwork and payment is completed, we will post the bail.  This usually takes about 15-30 minutes.  Once the bond is posted, the defendant will be released within 2 to 8 hours. 

* We do not have any control over the release time from jail.  We will give you the best estimate we can.
If an immigration or federal bond is required, we can help with that as well.  The process is the just about the same, but collateral will almost always be required with these bonds.  The rate for federal and immigration bonds are 15% of the totals amount.
Payments

We accept a variety of payments.  All major credit cards including Visa, Master Card, American Express, and Discover are accepted.  Cash, of course, is accepted.  Money orders, bank checks, PayPal, and wire transfer are an option as well.
Warrant Check

Do you think you have a warrant out for your arrest?  We can check that for you.  However the process is not as simple as calling the police in Jacksonville.  Here, you have to come to our office and let us scan a copy of you ID or Driver's License.  We will take that scan and fax it to the jail.  Within 24 hours, the jail will respond via fax and state whether or not you have a warrant and what the bond is set at.  Once we have this information, we will have to schedule a time for you to turn yourself in at the jail.  One of our agents will go with you to turn in the bond at the same time. 

This may sound like a long process, but handling your warrant this way will prevent you from having to go into the main jail.  It will save you quite a few hours of the booking process.

My Experience

I am a graduate from FSU and have been in the bail bond business in Jacksonville for 5 years.  With a degree in Hospitality Management, I have always been at the service of others.    I take this service orientated attitude with me every day.  We are a family owned business for over 25 years with offices throughout Florida.  We can service any of these types of bonds:
State and County Bail Bonds
Federal Bail Bonds
Nationwide Bail Bonds
Immigration Bail Bonds
College Student get arrested?

We understand that college students make mistakes. Our agency helps parents who are not from the Jacksonville area get their family released.  Not being local or even not living in Florida, we will guide you through every bit of the process.  We understand that navigating the legal process is difficult. We have listed a few of the schools that we have helped parents in other states get their sons and daughters released.



500 E Adams St
Jacksonville, FL 32202
(904) 630-5747
Inmate Search
Bond Hearing:
Monday - Sunday: 9:00 am & 1:00 pm
Bond hearing is held seven days a week including holidays. The release process once bond is set is usually 2-6 hours.