Need Help Finding a Bail Bondsman in Jacksonville?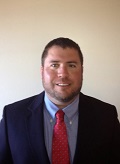 As a graduate of FSU, I have a Hospitality Management degree that provides me with the skills I need to offer the best service possible. I have served the Jacksonville area for the past 5 years as a bail bonds agent. With over 25 years in business, we are family owned and operate offices all over the state of Florida.
College students are not immune from making mistakes. We can help family members who live away from Jacksonville, get their family member released from jail, even if they are not living in the area. No matter where you live, our agents are here to help you get through the process. We have been able to help students from several colleges and universities in the area get released from jail, even though their parents are located in different states.
No matter where you are located, if you have a loved one in Florida that needs to be bonded out of jail, we are available any time of day, 7 days a week. We provide you with information to help you determine exactly what is going on and how you should proceed. At Ryan Wells Bail Bonds, our licensed agents will make sure you have everything you need when you call.
Located in Jacksonville, Florida, Ryan Wells Bail Bonds services Clay, Duval, Nassau and St. Johns Counties. Most people who contact our office have very little experience when it comes to being arrested or having to deal with the bail bonds process.  
Our agents are caring, compassionate, reputable and honest. We strive to offer the best customer service possible. It is our goal to help our customers get through this difficult time. Much of our business comes to us by word of mouth. We receive referrals from numerous attorneys who pass our name on to their clients. 
We work directly with the courts and can get warrants serviced before an actual arrest has been made. By working directly with the court, we can eliminate the need for you to be taken into custody if a warrant has been issued. Once we post your bond, we will receive your court date. You must attend all schedule court hearings or your bail will be revoked and a warrant will be issued for your arrest.
How does bail bonds work in Jacksonville?
A "surety bond", or bail bond, is a contract between the court and the bail bond agency. When a person posts bond after being arrested, they are released from jail on the condition that they agree to return for any hearings the court schedules. In the United States, it is a person's constitutional right to post bail in an attempt to get out of jail. The only time bond is denied, is when a person is considered a flight risk or they have another type of hold that prevents them from obtaining bond. In most cases, the judge will lift the hold on a defendant once they have been arraigned. In cases where a serious crime has been committed, the judge may deny bail altogether. Bail amounts are set by state and county judges according to the seriousness of the crime.
Why use our Jacksonville bail bonds company?
EXCELLENT BAIL SERVICE
The agents of Ryan Wells Bail Bonds are dedicated to serving the community. We understand that it can be difficult for families who must deal with the arrest of a loved one. The stress and uncertainty can often times, be more than a family can bear.
Bail bonds are not cheap. They can be extremely expensive depending on the nature of the crime and the person's past criminal history. Our bail bonds agency knows how hard it is to cover large sums of money in a short period of time. We can help make the process easier with affordable payment plans. We offer fast, efficient service. We even accept debit cards, Visa MasterCard, Discover, check and cash payments.
HONEST, DEPENDABLE SERVICE
The agents of Ryan Wells Bail Bonds are dedicated to helping families face difficult situations. We work quickly and provide the most reliable service possible any time, day or night. We work 24 hours a day, 7 days a week to make sure your loved one spends as little time as possible in jail. Our former clients and attorneys constantly refer us to others because of our excellent customer service and willingness to go the extra mile.
YOU'RE A NAME, NOT JUST A NUMBER – WE CARE ABOUT YOU!
Professionalism is important to us and we strive to treat each of our clients with the utmost respect. Many times, an arrest is a foreign experience that no one is prepared for. It is unexpected and can be a shock to the family. Protecting your family's privacy is extremely important. Because it is our goal to be as discreet as possible, every meeting, phone call, email or text is completely confidential.
At our office, we do not use answering machines. Licensed agents are available to answer the phones in our office 24 hours a day. We take pride in being able to offer personal, as well as professional service. Ryan Wells Bail Bonds employs numerous agents who are dedicated to being there when you need them. In Florida, we provide service for all of Clay, St. John's, Duval and Nassau counties. Rest assured, the agents of Ryan Wells Bail Bonds, will answer your questions and will do everything possible to offer satisfactory service.
WE GO THE EXTRA MILE BECAUSE WE UNDERSTAND YOUR NEEDS
CUSTOMER SERVICE IS A PRIORITY, NOT AN OPTION
Information About Bail Bonds
The agents at Ryan Wells Bail Bonds can answer your questions and provide bail information any time, day or night. We work 7 days a week, 24 hours a day. One of our licensed agents is always on call. If you need information fast, call our office at 904-853-6450, whenever you need us.
Jacksonville Bail Bonds Process
The Initial Arrest
After you have been taken into custody, the booking process begins. After you have been booked, you will be informed as to what amount of bail you will need to post to get out of jail. The majority of misdemeanors are listed on a bond schedule and require a specific amount. Felony charges, on the other hand, are much more serious and will require you to appear in front of the judge at an arraignment hearing. If the judge sets a bond for you, you can immediately start the bail bonds process and begin to fill out any paperwork. You can either go through a bail bonds agent and pay a portion of the bail, or you can pay the entire amount directly to the jail and obtain your release. 
Cost of Bail Bonds
In Florida, the rate for filing bail bonds is 10 percent of the total bond amount. The minimum rate per charge is $100. This filing fee is a fixed rate put in place by the Florida Department of Financial Services. It cannot be negotiated or bargained with to obtain a lower rate.
Collateral for Bail Bonds
In the majority of all bail bonds cases, no collateral is needed in order to obtain a bond. Most bail bonds agency only require a promissory note and indemnity contract signed by all parties involved. A large bond may require collateral due to the level of risk involved. Real estate, cash, jewelry and other items with value may be used as collateral.
The Next Step
If you need to bail a loved one out of jail, call us as soon as know what type of bond they have. Paperwork can be completed over the phone, via fax or email or in person. Once you provide us with the following information, we can complete the paperwork and get things moving in the right direction. The information we need includes:
Full name of the defendant
Defendant's full date of birth
Where they were arrested
Type of charges
Total bail amount
Past arrests and criminal history (if any)
As soon as the paperwork is completed, one of our agents will go to the jail and post the necessary bond. Filling out the paperwork normally takes between 15 to 30 minutes to complete. After bond has been posted, it will take approximately 2 to 8 hours for the jail to release them from custody. Once the bail has been posted, the time frame is dependent on the jail.
Federal and Immigration Bonds
We have the capability of writing both federal and immigration bonds. Although the process is similar to that of other types of bonds, federal bonds normally require some form of collateral. When writing a federal or immigration bond, 15 percent of the total bond amount is required for filing.
Forms of payment
Ryan Wells Bail Bonds can accept several different types of payment. We accept both cash and check, as well as all major credit cards (MasterCard, Visa, Discover and American Express) and debit cards. We can also take money orders and transfer funds from PayPal.
Verify Warrants or Check Status
We can check on the status of a case and determine whether or not a warrant has been issued for your arrest. It is not a simple process where we call the police and ask a question. If you believe you have a warrant, you must bring your identification to our office. We will scan or fax your drivers' license or ID to the jail and they will reply within 24 hours. Once they have verified your identification, they will notify you if you do or do not have a valid warrant.
If there is a warrant for you, they will also send the required amount of bond to prevent your arrest. With the information in hand, we can make arrangements for you to turn yourself in. They will go to the jail with you and post your bond at the same time. This will prevent you from serving any jail time. The entire process sounds lengthy, but in actuality it does not take very long at all.
Bail Bonds
FAQ
There are many frequently asked questions involving arrests and the bail bonds process. Call us today at 904-853-6450 to get your questions answered today.
Bail Bonds Collateral
FAQ
Responsibilities for Bail Bonds Co-Signer
FAQ
Bail Bonds Process
FAQ
After bail has been set, a licensed bail bonds agent can post your bond. A surety bond is a legal contract that states the defendant will appear at their court hearing if they are allowed to post bail. In most cases, family members make the arrangements with the bail bond agent. Bail bonds are written over the phone and only take a few minutes to obtain approval. Once the process is complete, bond can be posted.