Jacksonville Beach Bail Bonds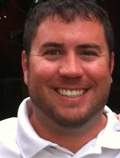 Welcome to Ryan Wells Bail Bonds, Jacksonville Beach.  We have recently moved our agency out to the beach to better service Jacksonville.  Our office is located at 237 9th Ave North Ste 1, Jacksonville Beach, FL 32250.  Our office is on the corner of 9th Avenue North and 3rd Street directly across from the Salt Life Café.  There is plenty of parking available.
If you have never dealt with a bail bond before, no problem, you're not alone.  The process is fairly simple and only takes a few minutes to complete.  In fact, you no longer even have to come into the office.  The entire process can be completed online.  This process is especially helpful for residence at the beach due the jail being 15 miles away downtown.  Beach residence can dramatically speed up the bail bond process by calling or stopping by our office.
There are a few things you should know about defendants getting arrested in Jacksonville Beach.  If someone was just arrested, please know that the booking process can take up to 8 hours.  Even though the defendant appears to be in jail and booked in, there is a lengthy ID and background check that must be completed before the bond can be posted.  Fortunately, during this booking process, we can begin the paperwork necessary to post bond when we are able to.  The paperwork is simple.  It mainly consist of an indemnity agreement and promissory note.  Most times, other collateral is not needed.
Call our office, we will be glad to answer any of your questions and explain, in detail, the bail bond process.  Remember to be careful out at the beach.  Even though there are fewer police in Jacksonville Beach, they are everywhere.  If you needed to get a hold of the Jacksonville Beach Police Department, we have listed their information below.
Jacksonville Beach Police Department
101 Penman Rd S
Jacksonville Beach, FL 32250
(904) 270-1661